Books by Harriet F. Senie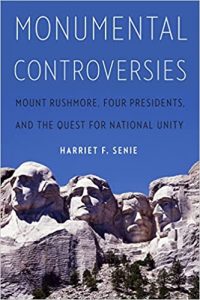 Coming Soon:
Monumental Controversies: Mount Rushmore, Four Presidents, and the Quest for National Unity (April 2023)
Preorder here:
---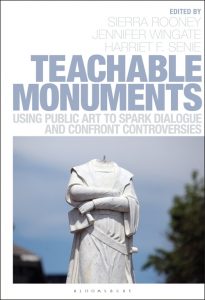 Teachable Monuments: Using Public Art to Spark Dialogue and Confront Controversy
Edited by Sierra Rooney, Jennifer Wingate and Harriet F. Senie
Monuments around the world have become the focus of intense and sustained discussions, activism, vandalism, and removal. Since the convulsive events of 2015 and 2017, during which white supremacists committed violence in the shadow of Confederate symbols, and the 2020 nationwide protests against racism and police brutality, protesters and politicians in the United States have removed Confederate monuments, as well as monuments to historical figures like Christopher Columbus and Dr. J. Marion Sims, questioning their legitimacy as present-day heroes that their place in the public sphere reinforces. More>>
"At a moment of incendiary rhetoric and iconoclasm, Teachable Monuments arrives at the perfect time, offering concrete ways to foster socially productive dialogue across a variety of artistic, educational, and civic spheres." ―Amy Werbel, Professor, History of Art, Fashion Institute of Technology, USA
---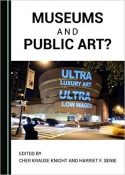 Museums and Public Art?
Edited by Cher Krause Knight and Harriet F. Senie
While many museums have ignored public art as a distinct arena of art production and display, others have either grudgingly or enthusiastically embraced it. Some institutions have partnered with public art agencies to expand the scope of special exhibitions; other museums have attempted to establish in-house public art programs. This is the first book to contextualize the collaborations between museums and public art through a range of essays marked by their coherence of topical focus, written by leading and emerging scholars and artists. More>>

---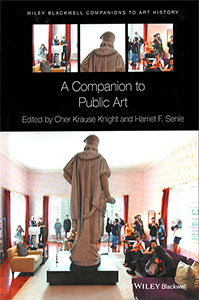 A Companion to Public Art
Edited by Cher Krause Knight and Harriet F. Senie
A Companion to Public Art is the only scholarly volume to examine the main issues, theories, and practices of public art on a comprehensive scale. Edited by Cher Krause Knight and Harriet F. Senie, two distinguished scholars in this burgeoning field, it brings together established and emergent scholars ranging from art and architectural historians, critics, public art curators and art administrators, as well as artists. More>>
---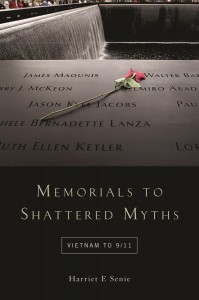 Memorials to Shattered Myths
Vietnam to 9/11
The Vietnam War, Oklahoma City bombing, Columbine High School shooting, and attacks of 9/11 all shattered myths of national identity. Vietnam was a war the U.S. didn't win on the ground in Asia or politically at home; Oklahoma City revealed domestic terrorism in the heartland; Columbine debunked legends of high school as an idyllic time; and 9/11 demonstrated U.S. vulnerability to international terrorism. More>>
---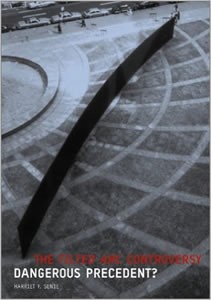 The Tilted Arc Controversy
Dangerous Precedent?
Since its installation at and subsequent removal from New York City's Federal Plaza, noted sculptor Richard Serra's Tilted Arc has been a touchstone for debates over the role of public art. Installed in 1981, the 10-foot-high, 120-foot-long curved wall of Cor-Ten self-rusting steel instantly became a magnet for criticism. Art critics in the New York Times and the Village Voice labeled it the city's worst public sculpture. More>>
---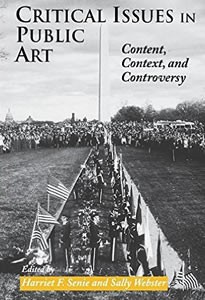 Critical Issues in Public Art
Content, Context, and Controversy
In this groundbreaking anthology, twenty-two artists, architects, historians, critics, curators, and philosophers explore the role of public art in creating a national identity, contending that each work can only be understood by analyzing the context in which it is commissioned, built, and received. More>>
---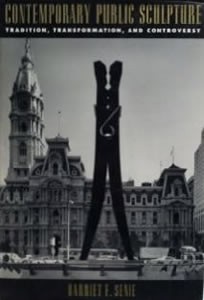 Contemporary Public Sculpture
Tradition, Transformation, and Controversy
In the twentieth century, public sculpture has changed almost beyond recognition. Works inspired by classical and renaissance traditions—imposing equestrian monuments and triumphal arches—have been replaced by works such as Claes Oldenburg's Clothespin and Christo's Running Fence. This break from tradition has led to radically different approaches to public sculpture—but not without bitter controversy in the art community and the general public. More>>
---