Harriet F. Senie is the recipient of the College Art Association's Distinguished Teaching of Art History Award.
Memorials to Shattered Myths
Vietnam to 9/11
By Harriet F. Senie
Now Available!
The Vietnam War, Oklahoma City bombing, Columbine High School shooting, and attacks of 9/11 all shattered myths of national identity. Vietnam was a war the U.S. didn't win on the ground in Asia or politically at home; Oklahoma City revealed domestic terrorism in the heartland; Columbine debunked legends of high school as an idyllic time; and 9/11 demonstrated U.S. vulnerability to international terrorism.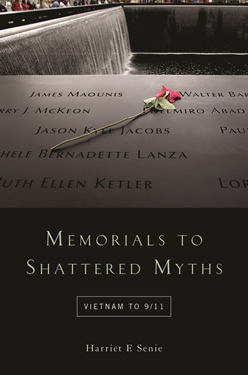 Monumental Controversies: Mount Rushmore, Four Presidents, and Our Complex National Identity
Perhaps our most famous national monument, Mount Rushmore is riddled with contradictions. On land that was taken from the Lakota Sioux, sculpted by Gutzon Borglum who was the original designer of Stone Mountain and associated with the KKK, it depicts four of our best known presidents all of whom accomplished great things but also espoused policies that no longer coincide in what we like to think of as national values. For example, Washington and Jefferson had complex attitudes towards slavery, while Theodore Roosevelt was a major conservationist but also an imperialist. This book advocates an AND rather than OR approach, recognizing that these national heroes had admirable as well as questionable traits, that they were complicated human beings who should not be evaluated from a single point of view - that we should be able to accept the monument and the men it depicts in all their complexities.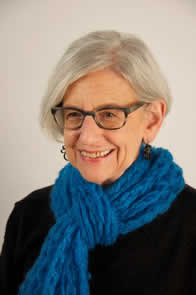 Harriet F. Senie
Harriet F. Senie is Director of the M.A. Program in Art History and Art Museum Studies at City College, CUNY, and also teaches at the CUNY Graduate Center. She is the author of several books and numerous articles on public art, and is co-founder of the international organization Public Art Dialogue and co-editor of its journal, Public Art Dialogue. Read more
More Books by Harriet F. Senie