Harriet F. Senie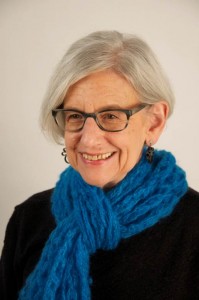 Professor Harriet F. Senie's chief areas of research are public art, memorials, memory and material culture, the American landscape tradition (specifically, themes of the road in American art and culture), and contemporary pilgrimage practice. She is Professor of Art History and Director of the M.A. program in Art History and Art Museum Studies Program at City College of New York. In Fall 2000 Prof. Senie was appointed Visiting Distinguished Professor at Carnegie Mellon University. She previously served as Associate Director of the Princeton Art Museum and Gallery Director at SUNY, Old Westbury. In 2008, with Professor Cher Krause Knight, she co-founded Public Art Dialogue, an international organization that is also a College Art Association (CAA) affiliate. The journal, Public Art Dialogue, that she co-edits with Prof. Knight, has appeared twice annually since 2011 and is the only peer review publication devoted to public art. On September 8, 2017, Professor Senie joined the Mayoral Advisory Commission on City Art, Monuments and Markers, a group that advises Mayor de Blasio on issues relating to public art and historic monuments and markers.
Read an interview with Harriet
View Harriet's article on the Disinformation website, "What About a Memorial to All the Victims of Gunfire?"
ACADEMIC POSITIONS
1986-present
Director, Art History, Art Museum Studies Program
Professor of Art History
The City College, New York City
Full responsibility for MA program in Art History, Art Museums Studies
Includes developing curriculum and supervising the internship program.
1994-present
Professor of Art History
The CUNY Graduate Center, New York City
Fall 2000
Visiting Distinguished Professor
Carnegie Mellon University, Pittsburgh, PA
1982-1985
Associate Director
The Art Museum, Princeton University
Joint responsibility for all aspects of running museum, including grants development, budget management and personnel.
1979-1982
Gallery Director / Assistant Professor of Art History
SUNY at Old Westbury
Full responsibility for the Amelie A. Wallace Gallery: originating and scheduling exhibitions and public education programs, writing catalogues, supervising installations and handling of art works, developing publicity and grant resources.